How to Prepare for Your Appointment
Before & After Your Cleaning
We know you're just as excited as we are for your upcoming cleaning appointment. To ensure you have an enjoyable experience with our cleaning team, please follow the list below to prepare for your appointment. The list ensures that expectations are clear and we are able to perform at our best! Make sure you check out our cleaning checklist so you know exactly what's included in your cleaning. 
Before the cleaning…

Should anything come up, do reschedule/cancel your booking 24 hours before your scheduled service to prevent a rescheduling/cancellation fee.
Do remove any piles of clothes or other items that will hinder your cleaning team. For piles of clothes, toys, or stuff in general not organized, consider adding organization hours to your booking. Having to organize before starting to clean will make your appointment extend beyond the booked time.

Do move any large furniture you want us to clean under or behind. Our staff is not permitted to move furniture to prevent accidents and/or hurting themselves.

Do ensure you booked the right service for your needs. Our staff is more than happy to go above and beyond to ensure your satisfaction. However, not booking the correct services could increase your price and time allocated to the booking which could potentially throw our schedule off for the day. Should you decline booking the correct services, our work is not guaranteed. 

Do remove any excessive trash from the premises before the cleaning team arrives. We cannot remove trash beyond 2 large kitchen bags.
Do flush your toilets prior to your cleaning teams arriving. 
Do find a good spot for your pets so they're safe and secure while we clean. If your pet sheds and/or has left behind stains, please ensure the pet fee is added to your booking.

Do put out clean sheets on each bed if we'll be changing your linens.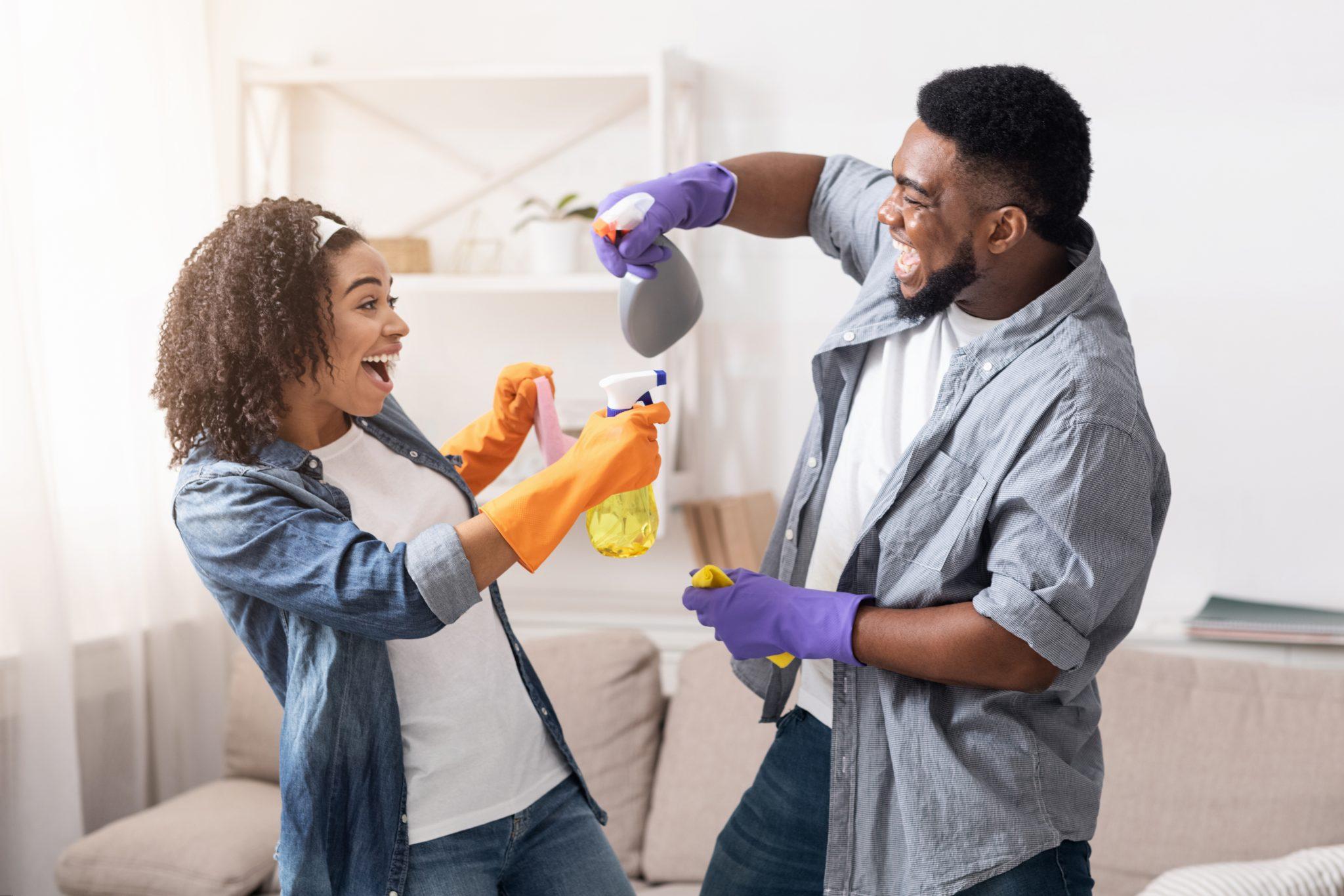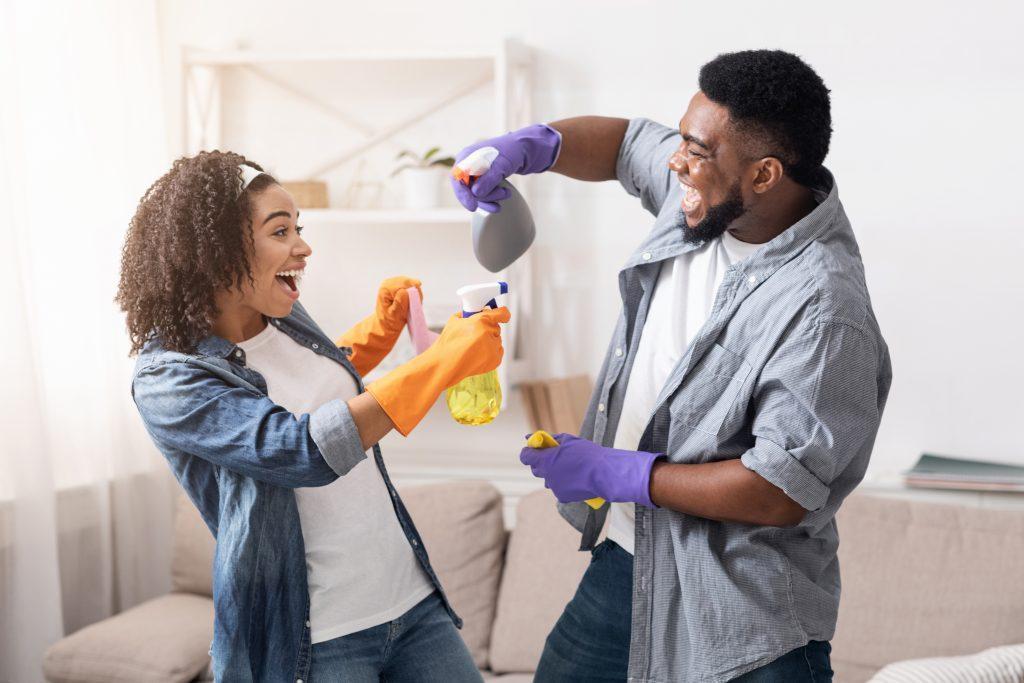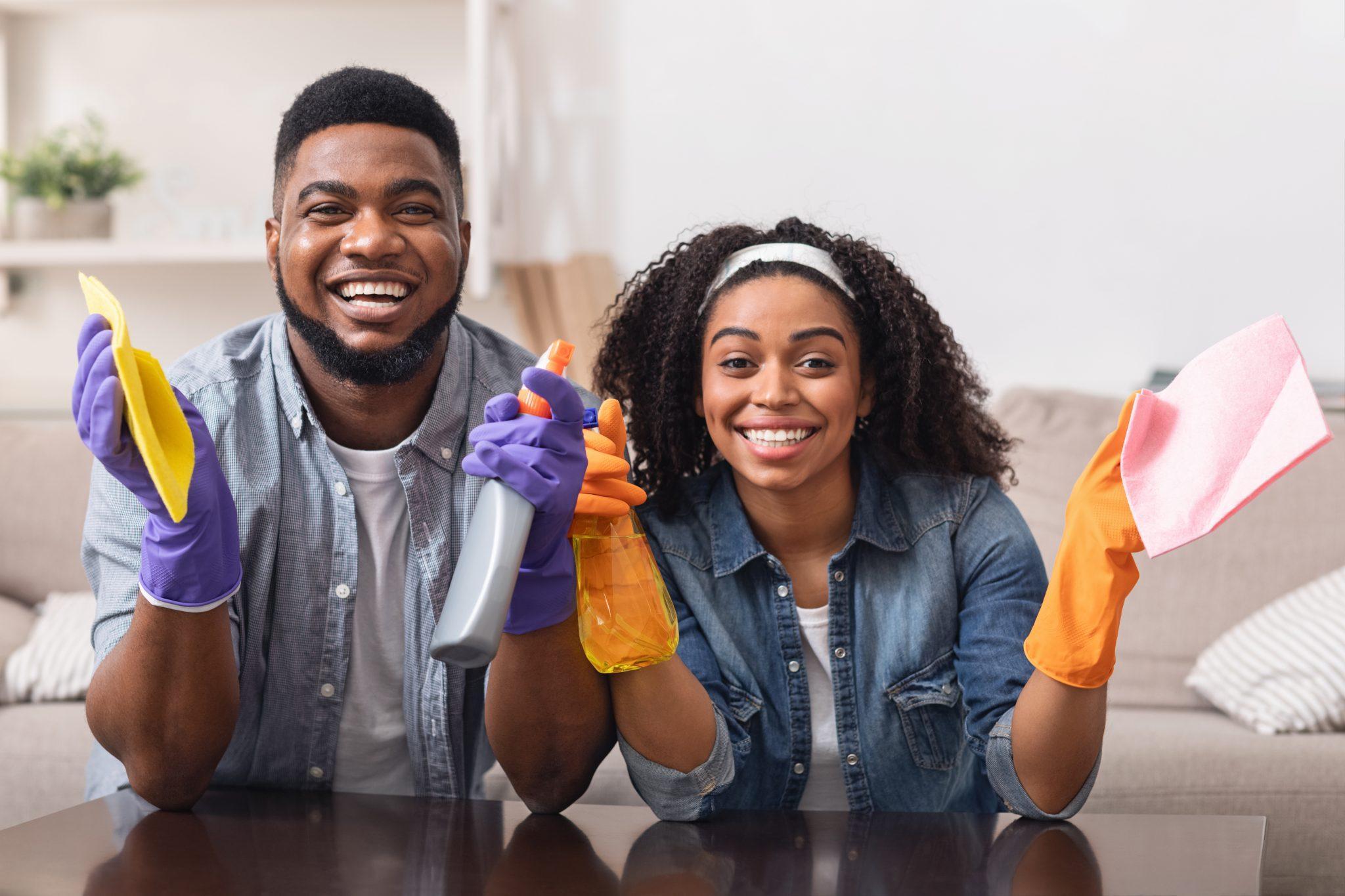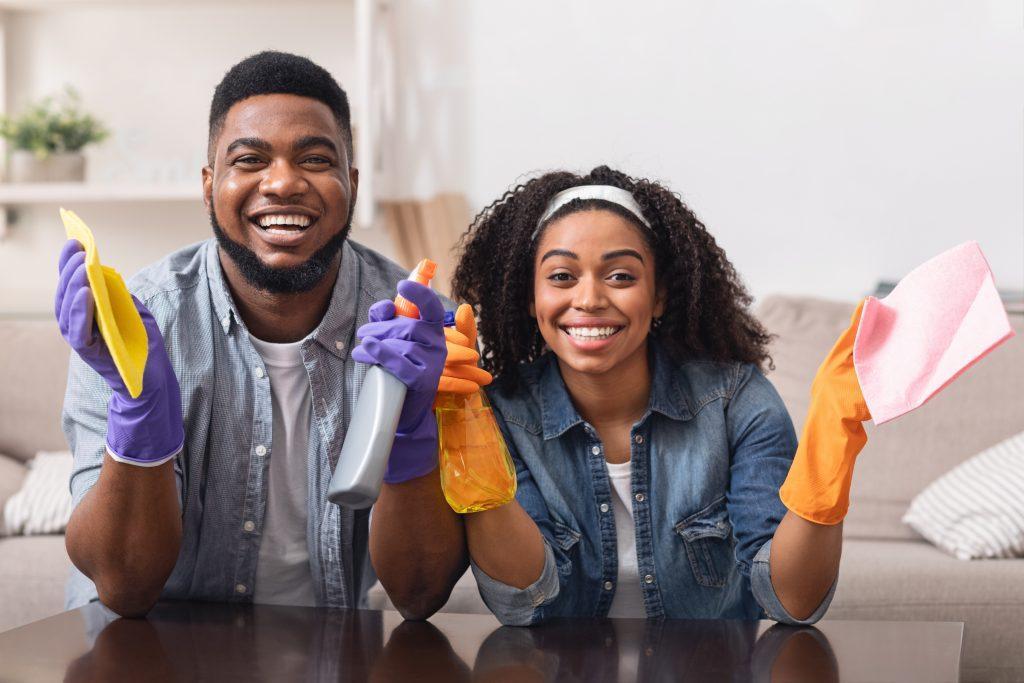 During the cleaning…
We only hire kind and caring workers who have the right to work in the United States. They have a passion for cleaning and always want to make you happy. Please respect and treat your cleaning team as you would a dear friend.
If you're home when our cleaning professionals arrive, that's great. Our team will happily work around you, allowing you to carry out your normal activities. If you're not home, our team will dust, vacuum, and scrub while you're out going about your day.
 
Please ensure you do not have any other vendors or contractors working in the home at the time of service. We will have to reschedule if there are contractors in the way of our cleaning.
If you have any additional requests during your cleaning, please contact management immediately at 202-599-7683. We'd be happy to discuss your needs, pricing, and relay to the team before they're finished. 
Please refrain from requesting additional tasks from the cleaning team without management approval.
Please inform the cleaning team of where to dispose of trash. We will remove up to 2 large kitchen bags of trash. Anything beyond 2 bags is considered excessive and the responsibility of the customer. 
Our crews complete work Mondays through Saturdays from 9 a.m. to 5 p.m. We arrive with industry-leading cleaning supplies, equipment, and a smile, ready to deliver an amazing clean.
Because no two homes are the same, cleaning thoroughly sometimes means staying a little longer than usual to give a home some extra attention. Our teams spend the time needed to provide you with the best possible results.
After the cleaning…
After the initial visit, we will follow up, asking for your candid feedback on the service.
If you ever want to update your service, we'd be happy to make the adjustments on your account, and those changes will be reflected in our team's work on their next visit.
If we don't meet your expectations, we'll come back and fulfill our guarantee. Just notify us within 72 hours about any issue at all, including any oversight or misunderstanding regarding the execution of your cleaning plan and we will schedule a reclean.
If something is damaged during the course of a cleaning, we'll make every effort to repair or, when necessary, replace the damaged item. See our Terms of Service for additional information.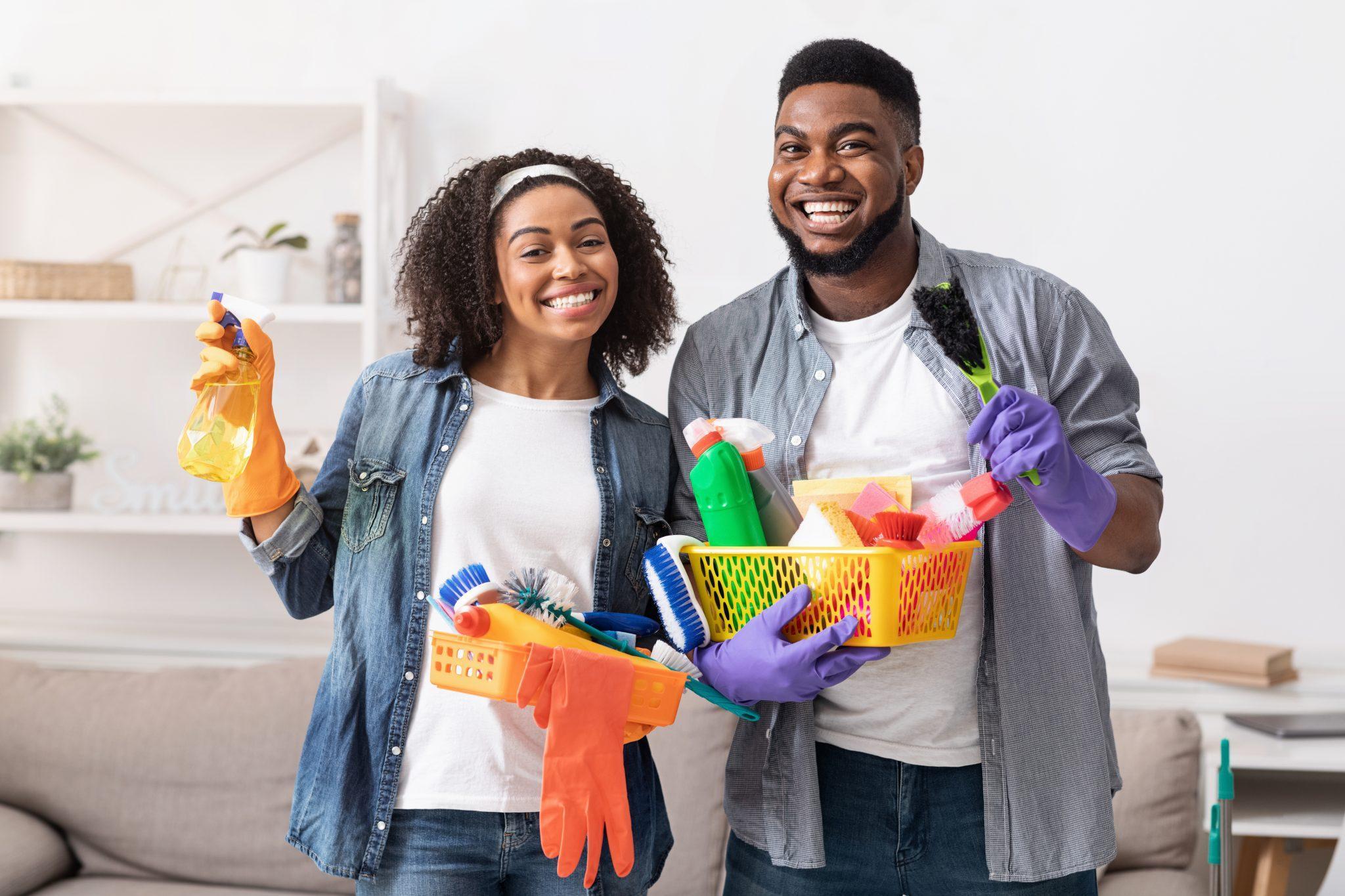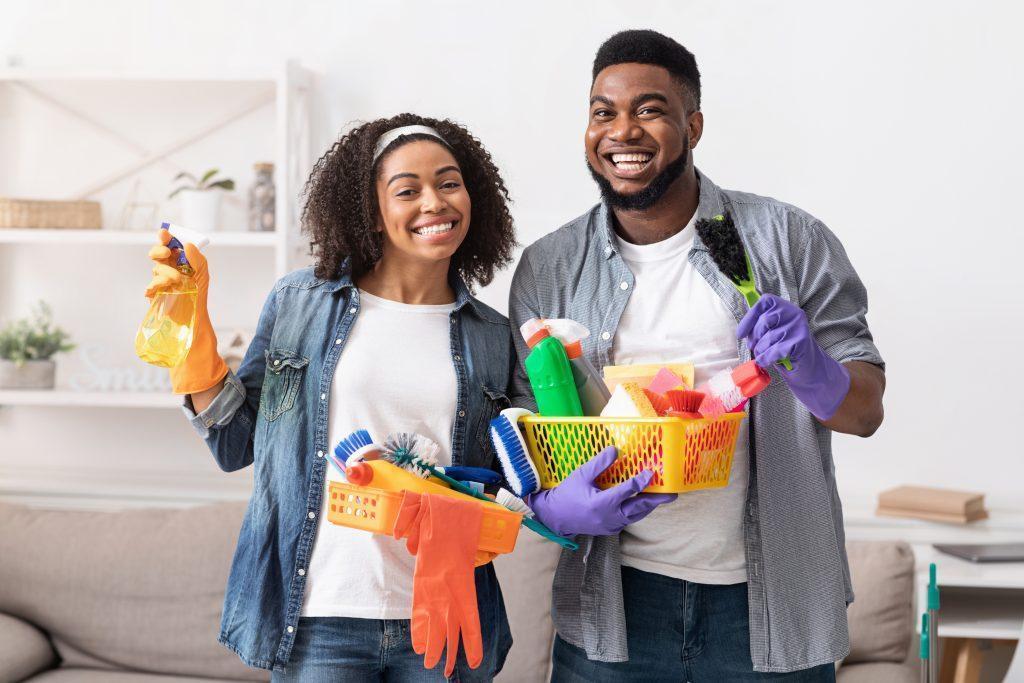 As always, feel free to call, text or email us Monday-Saturday, 9-5pm at [email protected] or 202-599-7683.